DC camera company finds funding to keep the lights on during the pandemic
Wednesday, October 6, 2021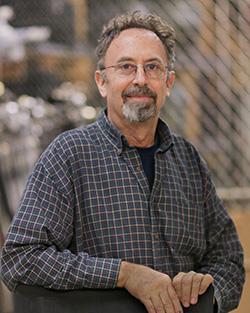 Freelance cameraman, cinematographer and Emmy award winner Erich Roland first learned his craft by his father's side. For many years, he worked freelance until July of 2004, when he decided to expand his passion into a small business. He used his own personal inventory, which includes premier motion picture and photography equipment, to rent audio and visual equipment to customers, and DC-Camera was born.
"Over the years, DC-Camera saw great success, so Erich sought to hire cameramen and technicians to further amplify his footing in this niche industry," says Marietta Naramore, DC-Camera's business administrator. "But we never expected or ever anticipated to be in such a devastating position as when the COVID-19 pandemic erupted."
She shares that on the morning of March 15, 2020, they woke up to cancellations on each and every single contract they had, which lasted until approximately September of last year. DC-Camera, like millions of other small businesses across the country, was "dead in the water."
Many businesses, big and small, rushed to apply for loans from federal relief programs such as the Paycheck Protection Program (PPP) and the Economic Injury Disaster Loans (EIDL). DC-Camera was one of the many firms that applied and received loans to sustain their businesses through the height of the pandemic. But Marietta explains that the application processes for these programs left a lot to be desired.
She says, "It was an incredibly difficult and challenging process to obtain these loans and even more so to apply for PPP loan forgiveness. I don't believe DC-Camera would have survived or met its financial obligations without these loans, but the programs could have been designed to be easier on small business owners."
For Erich and millions of other small business owners, it's been a sobering year. Shutdowns across the country severely impacted businesses, and thousands of them never recovered. And while public safety measures are being heavily debated in some states, a new surge of COVID cases is threatening the livelihoods of those who have survived the past 18 months of challenges.
Marietta shares, "We've been determined to do everything in our power to keep our staff and customers safe throughout this unprecedented year. And we've weathered the storm."