California entrepreneur prints her way to the American dream
Thursday, November 1, 2018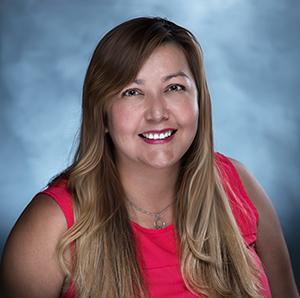 When Maritza Gomez couldn't get a job, she took matters into her own hands and started a business.
Maritza, who owns MG Custom Printing in Riverside, Calif., moved to the United States from Mexico when she was nine. After starting her business, she decided to study business at California State University San Bernardino. While she was in school she became involved with the business programs on campus that further developed her entrepreneurial spirit.
Maritza does custom printing from her home. She uses her Etsy store and website to sell all types of custom prints on everything from mugs to licenses plates. When Maritza originally launched her business she asked her mother, Teresa, to help, but had no idea how involved she would eventually become in the operations. When Maritza started a line of clothing inspired by her Mexican heritage, Teresa ended up taking over that part of the business, doing all the sewing and designing herself.
"Working with my mom has given me the opportunity to get to know her in a whole new light," Maritza says, adding that they get to see each other more often than they normally would and the business gives her mother an escape from stressors in her life.
Throughout her career, Maritza has been very involved in her community. She volunteers as a business plan judge for the Inland Empire Women's Business Center's "It's Your Time" entrepreneurial program, where she reviews participants' business plans and determines whether or not they can pass the program. She has also connected with mentors at another local women's business organization, and she gives back to the organization by helping with their email communications and managing their event registration.
Maritza also prides herself in the work she does supporting the local immigrant community. She hosts entrepreneurial workshops for students who are not protected under DACA. This work inspired her to launch a campaign where she sold special backpack pins and donated half of the profits to a student organization as part of an emergency fund for undocumented students. She raised $150 on her first try and hopes to one day raise $10,000 so she can start a scholarship fund.
Maritza similarly has big plans for her business's future. She hopes to own her own property soon so she can move her business out of her home and hire employees. She plans to keep most of her business online, but dreams of opening a showroom. She also hopes to establish a warehouse where she can not only ship and manufacture her own products, but become a supplier for the Inland Empire. Right now she has to go all the way to Orange County for her supplies, and she knows a lot of people in her industry who would benefit from having a more local supplier.
Helping people succeed in business is Maritza's true passion and she aspires to become a business consultant one day. She advises other immigrant entrepreneurs who may feel discouraged to "Find innovative ways to pursue your dream. There are ways to start your business legally even if it isn't the traditional way."
At the end of the day, Maritza believes she is living the American dream, and so can everyone else.