Blog Series: Meet our Outreach Team – Lindsey Vigoda
Tuesday, January 14, 2020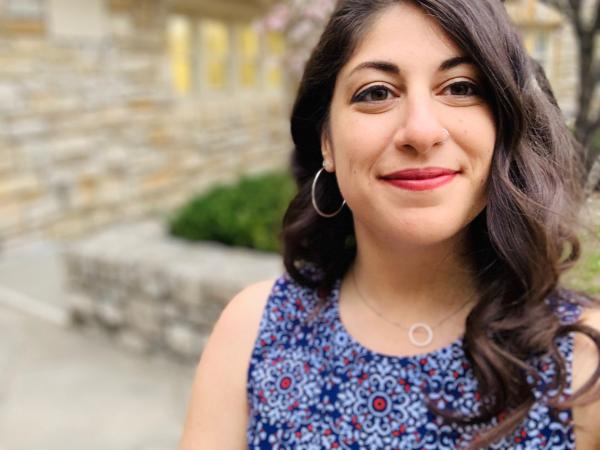 Small Business Majority's Outreach Team advocates for entrepreneurs on two fronts: It supports policies that would benefit small firms, and it offers workshops and events that help small business owners grow their companies. We're sitting down with members of our Outreach Team to provide an introduction and let small business owners know how our team members can assist them.
This week we are spotlighting Lindsey Vigoda, Small Business Majority's Colorado Outreach Manager.
Q: Could you tell us what your position at Small Business Majority entails?

As the Colorado Outreach Manager for Small Business Majority, I get this question often.

Short answer: I get to talk to different people all day long.

Longer answer: I work with the small business communities across Colorado to connect them to resources to start and grow their business, as well as work on policy that affects these folks.

Q: Can you tell me a little bit about your background? What were you doing for you came to Small Business Majority? What brought you here?

A little over three years ago, I entered the University of Denver's Graduate School of Social Work to follow my eight-year dream of becoming a therapist and one day opening my own private practice. But, the first quarter of graduate school completely changed my passion when I started to gain an intimate understanding of the systems in place that affect the whole person and the way they are able to interact with the world around them. This sparked my interest in creating systemic change through policy, which led me to work for a statewide policy think tank.
After realizing that my strengths lie in community outreach, rather than research, I worked on a successful state ballot initiative to end consumer predatory lending practices. Through my work on Proposition 111, I was introduced to Small Business Majority. Fascinated by the combination of small business outreach and policy work that Small Business Majority champions, I jumped at the chance to join the organization.

Q: Why small business owners?

When I switched my focus to outreach and policy, I wanted to find a way to aid in empowering communities to prosper. Small business owners do just that: They drive the local economy, they are active community members, and they have a true and honest stake in seeing their neighbors thrive.

Q: How do you work to support small businesses in your local community?

Having grown up in Denver, I feel especially fortunate to serve the folks that shaped my neighborhood by connecting them to opportunities that will grow their business. I do this in two main ways, through educational workshops and through advocacy. The workshops give small business owners the tools and resources to gain access to capital or secure healthcare for themselves and their employees. The advocacy works to shape policies that can help small business owners thrive in Colorado.

Q: What is your favorite part about working for Small Business Majority?

Whoa! Can I say everything? Because it's true. But more specifically, my favorite part of working for Small Business Majority is the community-focus in every corner of the organization. We are all dedicated to creating a community within the organization by celebrating our victories, supporting our struggles and collaborating for best practices. Additionally, I love the focus on community within our network, ensuring that each small business owner's voice is heard when creating policy, spearheading coalitions and working towards systemic change. I always knew I wanted to find a way to make the decision-making more inclusive and accessible for those who aren't already "in the know". Through Small Business Majority, I am able to do just that!

Q: What have you learned in your first year as an outreach manager that you wish you could tell all small business owners?

You're not alone. Sometimes entrepreneurship can be a lonely and exhausting journey. With the long hours, the need to be a renaissance superhuman and the self-doubt, it's easy to get stuck in your own head. But, there are groups and large communities out there dedicated to seeing your successes and giving advice to help you grow. Your business and your vision are unique, but that doesn't mean that you have to go it alone. So find those groups, create your own community, seek advice from those that you admire and pay it back to those who admire you.

Q: What goals do you have that you want to accomplish in your next year at Small Business Majority?

I want to find active, engaged and excited small business owners who are ready to advocate for their business and their community. In a world where it seems like big business speaks for all business, I think it is absolutely necessary to have a strong and loud small business community to fight for their needs.