Blog Series: Meet Our Outreach Team – Claudia Moreno
Monday, September 16, 2019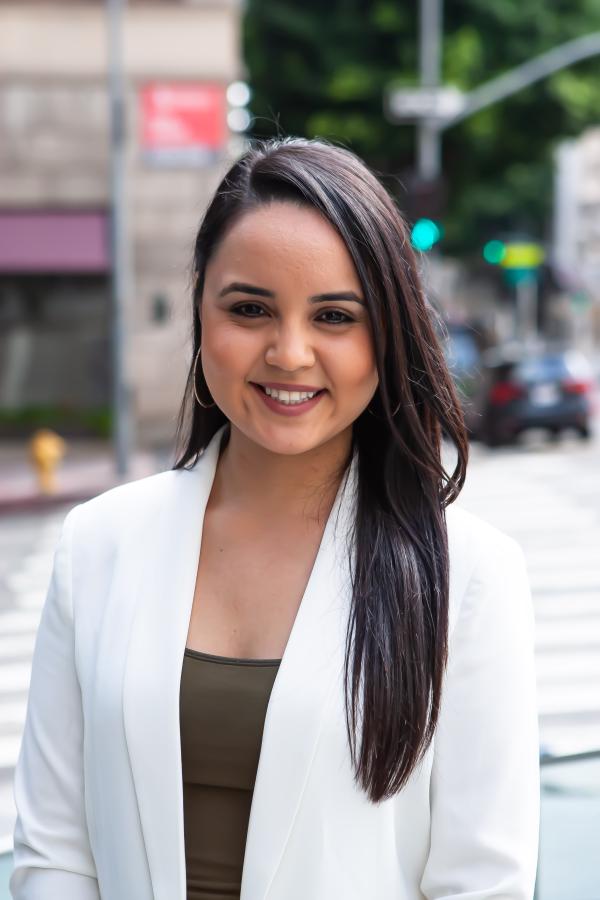 Small Business Majority's Outreach Team advocates for entrepreneurs on two fronts: It supports policies that would benefit small firms, and it offers workshops and events that help small business owners grow their companies. We're sitting down with members of our Outreach Team to provide an introduction and let small business owners know how our team members can assist them.
This week we are spotlighting Claudia Moreno, Small Business Majority's Southern California Outreach Manager.
Q:  Could you tell us what your position at Small Business Majority entails? 
A: On any given day, you'll find me somewhere in the Inland Empire, Central California or in my car! I meet with partners and small business owners throughout both regions to discuss how to best help small businesses thrive in their local economies. I also support the Latino and immigrant populations in Southern and Central California by bringing events and resources to the Spanish-speaking small business owners we serve. 
In all, ever since I joined the team, not one week has been the same. The constant change in priorities makes things fun and exciting.
Q:  Can you tell me a little bit about your background? 
A: I am the daughter of immigrants who settled in San Bernardino County in the early '90s. I grew up in the Inland Empire, and before I went off to college at the University of California, Berkeley, my world only consisted of what the Inland Empire had to offer. After graduating, I worked in the private sector for a few years, but I always knew my heart belonged in public service.  
Q:  Did you know you wanted to work in education and policy?
A: Not at all! I was fortunate to have interned at the White House when the Affordable Care Act was implemented. Over the course of a few weeks, I saw how this law benefited thousands of Americans and that sparked my interest in policy. 
Q:  Why small business owners?
A: A few years ago, my dad decided to start his own construction business. I saw first-hand the challenges small business owners face in building a strong foundation for their business to grow. However, I also saw how creating your own business can be so financially empowering. 
We are surrounded by small business owners. Small business owners are experts in their business service and/or product. Not only that, but they are the people generating jobs and helping our local economies thrive. The more I learn about the instrumental role small business owners have in our country, the more passionate I become about supporting them as much as possible. It is a compelling way to empower individuals to elevate their socioeconomic status.
Q:  How do you work to support small businesses in your local community?
A: One of the most satisfying parts of my job is that I get to serve the region I grew up in by giving my own community the resources they need to empower their businesses. On a daily basis, I work with various partners such as chambers of commerce, nonprofits and elected officials to ensure we are elevating the small business voice in legislation. I am in a unique position where I am involved in high-level legislative decision-making, and at the same time, I am able to see the impact such legislation has on individuals.
Q:  What is your favorite part about working for Small Business Majority?
A: Where to start! The team, the mission and the work. Since day one, my team has been supportive of my professional development growth. With the support of Small Business Majority, I took part in the Inland Empire Economic Partnership's Regional Leadership Academy. This program helped me better understand how the Inland Empire plays a critical role on the local level and state level. Being a daughter of immigrants and business owners, I have seen first-hand how life changing it is to own a business. I am now able to help people who haven't historically had access to many resources or tools. 
Q:  What have you learned in your first year as an outreach manager that you wish you could tell all small business owners?
A: Most importantly, be careful of predatory lending. There are companies out there with bad intentions that are after the most vulnerable communities. There are tons of free and reliable resources out there for you, use them!