5 easy ways to market your business during the holiday season
Friday, December 6, 2019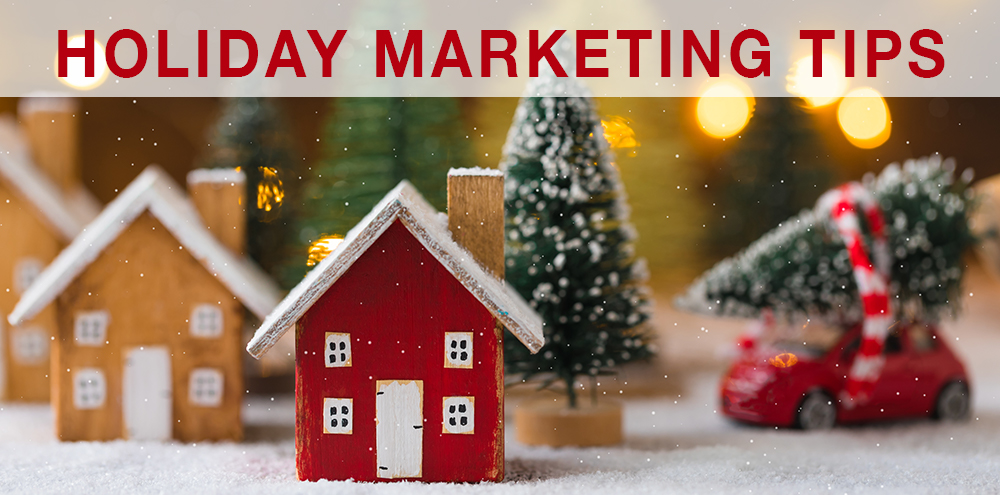 As any small business owner knows, the holiday season is the perfect time to boost your bottom line. We know figuring out the best way to market your business or product and how to stand out from the crowd can feel overwhelming. But, there's no need to get your stockings in a twist. Whether you're an online vendor, a restauranteur or even an accounting firm, there are some easy ways that you can connect with your community and your clients during this busy time of the year.
1. Offer holiday sales and specials
Even if you aren't in retail or the food and beverage industry, you can still offer specials. Offer deals or holiday packages for your services to your loyal customers or set up a Groupon deal to attract new customers.
You can promote your holiday sales on community bulletins and calendars to attract a wider range of customers.
2. Host or sponsor a community event
If you have the room, host an event in your space. Depending on your business, you could host a demonstration, musical guests or even a happy hour. Offer special holiday deals for your guests for more of an incentive. This is a great way to get people in the door and to connect with your community.
If you don't have the space to host an event, consider sponsoring a local event. For example, Alap Vora, owner of Concord Market in Brooklyn, New York, donates pumpkins to a community pumpkin carving event and sponsors neighborhood basketball tournaments in order to get involved in his community.
3. Send out a year-end newsletter
A great way to re-connect with old customers is by sending out a newsletter. You can include accomplishments from the year, photos and how you're celebrating the holiday season. If you have an email list, you can easily send your newsletter online. If not, print your newsletter out and stick it in your neighbors' mailboxes!
Use free graphic design websites like Canva to find templates that will really make your newsletter pop!
4. Decorate your storefront
This may seem obvious, but we couldn't not mention it. Decorating your storefront with lights or other holiday-inspired decorations will get customers in the door and may even get you a mention on social media.
If you don't have "shop small" signage, you can order stickers for free from American Express!
5. Get in your local paper
Try reaching out to local papers to see if they will feature your small business. Reporters love timely stories, so invite them to your events, send them your newsletter and give them something to talk about! This is a great way to get free marketing for your business.
Bonus: Don't forget, word of mouth is the best form of marketing. Get out in your community and get people interested in you and your business. Focus on customer service in order to build brand loyalty.
If you found this helpful, we have more useful information and tips about marketing on our online resource portal, Venturize, that you can take advantage of all year long.