Monica Miller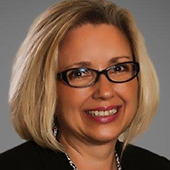 President of M. Miller Development Services, LLC
Monica Miller, President of M. Miller Development Services, LLC, provides consulting services to local, regional, state, and national organizations in community economic development--revitalization, small business development, and redevelopment in downtowns and rural communities creating places for businesses to be successful. Monica has extensive experience in project and program management, strategic planning, facilitation, community and organizational assessments, and coaching services with non-profit, government, higher education, and private sector clients. She has worked throughout West Virginia and 25 states connecting resources, process, and leadership in transitioning economies.
Prior to founding M. Miller Development Services, LLC, Monica managed state and federal Neighborhood Investment Tax Credit and Appalachian Regional Commission funding programs for the West Virginia Development Office as the Manager of Local Capacity Development and was a long-term State Coordinator of Main Street West Virginia.
She has served in many leadership roles such as Chair Emerita and former Trustee of the National Trust for Historic Preservation, Founding Chair of the National Main Street Coordinators Executive Committee, Senior Warden and multiple term Vestry Member of Saint Mark's Episcopal Church, Advisory Board of the WV Small Business Development Center, and various other boards and organizations. She currently serves on the WV Community Collaborative Network Steering Committee, the Board of Directors of the Preservation Alliance of West Virginia, and the national Business Council of Small Business Majority.
She is certified by the National Development Council as and Economic Development Finance Professional, a graduate of the Economic Development Institute of the University of Oklahoma, is licensed to teach Ashaya Yoga, and has a Bachelor of Science in Recreation Planning and Administration from West Virginia University.