John Arensmeyer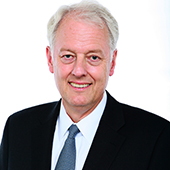 Follow John on Twitter @JohnArensmeyer
John Arensmeyer has used his long experience as a small business owner to build Small Business Majority into a nationally recognized organization focused on empowering America's entrepreneurs to build a thriving and inclusive economy. Small Business Majority is the leading advocate for critical public policy issues facing America's small businesses—particularly access to capital, healthcare, taxes, retirement/asset building and numerous workforce issues. In the past few years John has spearheaded the growth of Small Business Majority's Venturize.org portal, providing critical practical resources to our nation's 30 million small businesses and independent self-employed entrepreneurs.
Prior to launching Small Business Majority 16 years ago, John was the founder and CEO of ACI Interactive, an award-winning international interactive communications company. Information Week named ACI's signature product one of the nation's top 100 e-business innovations, and the company was cited by the San Francisco Business Times as one of the top 100 fastest growing private companies in the Bay Area. Earlier, John was the chief operating officer of a pioneering multimedia business,an attorney in New York, an aide to the mayor of Philadelphia and a staff member on Capitol Hill.
John is a frequent speaker on small business policy issues and a regular guest on TV and radio, including MSNBC's Your Business, PBS NewsHour, Fox News, Bloomberg TV, NPR's Marketplace and the CBS Evening News. In 2009 he was an active participant at the White House summit on healthcare reform. He testifies regularly before congressional committees, and has briefed White House officials and congressional leadership on small business policy issues. He serves on the Advisory Board for the Access to Markets initiative and is an Ally of the Council for Inclusive Capitalism. He recently served as Board Chair of California's Insure the Uninsured Project. He has led a study group at Harvard's Kennedy School of Politics and has served on the Association for Enterprise Opportunity's Economic Impact Council and Micro Capital Task Force.
Use this form to contact John: