Tax Expert Worries About the Ripple Effects of Net Neutrality Repeal
Monday, June 11, 2018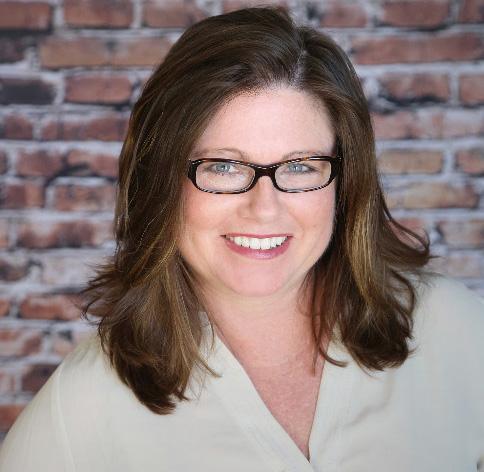 Elizabeth James has a soft spot for small businesses. 
"I understand that the small businesses of this country are not only a place to work, but are the culmination of someone's dreams and aspirations," she says. Elizabeth's family owned businesses and she attended University of California's School of Business, so starting her own company seemed like a no-brainer. After garnering a unique expertise in tax and controller services, Elizabeth decided to open up her own bookkeeping and tax prep firm, Rincon Controller and Tax Services, Inc., in 2012 in Carpinteria, Calif. 
Elizabeth says, "I realized that small businesses need the services and guidance that are available to larger companies, but often beyond small business' pocket books. Tax and controller services in particular are typically exclusive corporations, and I wanted to change that." 
While she now serves more than 20 clients, in the early stages of her business, Elizabeth had the foresight to invest in cloud-based software over hardware systems (e.g., heavy-duty equipment like desktops and servers), and built her entire business around that model. Not only was this the more cost-effective option, but the cloud software gives Elizabeth the flexibility to work virtually anywhere on any computer and address issues at above average speeds.
However, she estimates that her costs associated with the cloud-based business model will increase threefold if Congress doesn't act to reinstate net neutrality protections. In December 2017, the Federal Communications Commission (FCC) voted to repeal rules enforcing net neutrality for internet service providers (ISPs), which will have an impact on small businesses that rely on access to an open and fast, reliable internet to run their businesses.
While Congress failed to restore net neutrality protections before repeal went into effect this week, many states are taking up the effort to protect their consumers and small business community. In California, SB 822 by Senator Wiener would enforce net neutrality at the state level by ensuring ISPs are allowing equal access to the network. The bill would make net neutrality violations subject to enforcement under California's consumer protection and unfair business practices laws.
Legislation like this is necessary, as net neutrality repeal could place a huge burden on business owners like Elizabeth. She says, "Every program I uses will cost more and I will have to pay extra in order to access sites at a reasonable speed. In turn, this will cause a ripple effect and increase costs for my clients."
Elizabeth also thinks that the repeal of net neutrality will lead to a lack of ideas and innovation in the online space for small business owners who can't compete financially. It's no surprise then that our recent polling found the majority of small business owners oppose the repeal of net neutrality, and nearly half say net neutrality is important to the operation of their business. 
"I feel that the dismantling of net neutrality is a major threat to free trade and will contribute greatly to the next economic downturn, as net neutrality is critical to maintaining our leadership in entrepreneurship and commerce in the world," Elizabeth says.  
If you stand with small business owners like Elizabeth, sign our letter to Congress demanding the restoration of net neutrality.