Subscription box caters to special needs for women across the United States
Thursday, March 17, 2022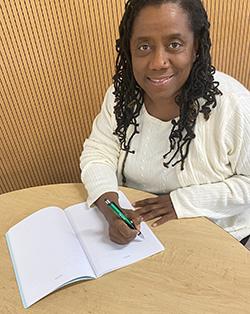 Children admire their parents' careers, and often emulate the kinds of jobs they perform: they want to be firefighters, police officers, teachers, doctors, lawyers and so forth. This was also the case for Celia Rudder, who wanted to be like her father from an early age and become an entrepreneur in Greensboro, N.C. Although she wasn't encouraged to follow in his footsteps, she eventually took over her father's business after he passed away. However, she envisioned starting a new business of her own, and that's how she started My Bibi Box, a monthly subscription service that provides carefully curated luxurious and natural products for women experiencing perimenopause and menopause.
When Celia launched My Bibi Box in 2020, she lacked the capital to promote and market her subscription service and relied heavily on word of mouth and organic reach through social media. And with the eruption of the COVID-19 pandemic, she's had to reconsider her business altogether. She shares, "The pandemic forced people to reevaluate where they are in life, their dreams and aspirations. Life's short, and yet, challenging."
Celia also relied on networking events in order to reach new clientele, which were put on hold indefinitely due to the ongoing health crisis. But she's used this time to pivot different aspects of her business and is preparing to do a soft relaunch during Women's History Month. And while she would prefer to promote her business in person, connecting directly with other women, she knows that social media is the place for her business for at least for the foreseeable future.
She says, "You are vying for people's attention and there are countless other companies doing just the same. But it's the game of the moment, so that's where I'll be."
As Celia continues to navigate the intricacies of subscription boxes and the pandemic overall, she shares, "My sales aren't that high yet, but I'm confident things will turn around soon for my small business."
Small Business Majority is spotlighting female entrepreneurs like Celia Ruddert to celebrate their accomplishments and highlight their contributions during Women's History Month.