Oregon entrepreneur promotes sustainability inspired by her heritage
Friday, May 26, 2023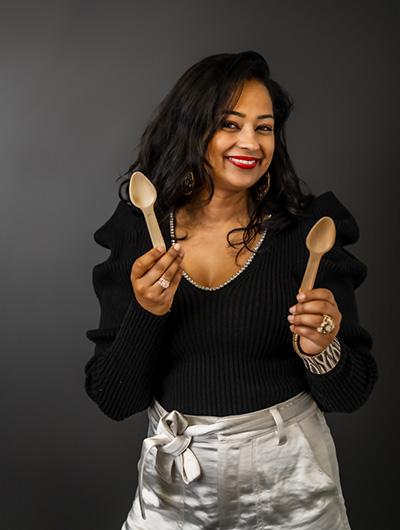 Growing up in India, Pallavi Pande ate her meals using banana leaves as plates. This sparked her passion for sustainability and being close to nature. Raising her family in Portland, Ore. inspired her to reconnect with her heritage and share this tradition with the western world.
In 2019, Pallavi founded Dtocs which was inspired by the word "detox" to symbolize a "cleansing journey for the body and the environment while keeping the concepts of sustainability, usability and community in mind." Dtocs is an eco-friendly brand that produces single-use plates, bowls and platters sustainably made from naturally fallen areca palm leaves in India. They are compostable within five to six weeks of use so they don't join conventional plastics, paper and styrofoam disposables in the landfill. Through Dtocs, she is committed to building a more sustainable world "one plate at a time."
As a "mompreneur," Pallavi strives to establish "a lasting legacy that transcends generations." She wants her kids to be eco conscious and find ways to incorporate everyday sustainability into their lives. Blending her work and personal life has also allowed her to spend more time with her family. Her two daughters serve as Dtocs brand ambassadors and help promote a zero waste lifestyle.
Like most small business owners, Pallavi encountered difficulties on her entrepreneurial journey. She says, "Navigating the entrepreneurial world as a person of color presents unique challenges due to systemic racism and biases, leading to limited opportunities and resources. Running a small business has been demanding, as the complexities involved seem more difficult to manage without equal access to resources and support."
But by connecting with Small Business Majority, Pallavi learned about the Kitty Fund, which provides grants to mother-led small businesses. As a recipient of the 2023 Kitty Fund grant, she received $1,000 to support Dtocs.
Pallavi plans to keep expanding her small business and she asserts that "by fostering positive change and inspiring others, we aim to create a meaningful and lasting imprint on the world."