New Mexico business owner calls on her childhood nostalgia to build community
Friday, October 28, 2022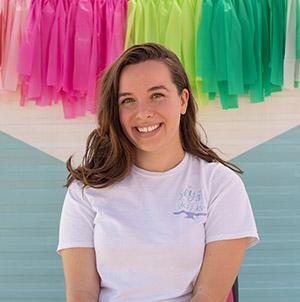 During lockdown, New Mexico transplant Skylar Shafer found herself homesick for the flavors of her New England childhood. Looking to connect herself back to her roots and find a distraction from her emotionally intensive day job as a community support worker, she started Sky's Sweets, a bakery that specializes in Jewish and Brazilian desserts. Skylar's role as a small business has helped her feel connected to her New Mexico community while her baking connects her to the community she left behind on the East Coast.
Skylar has fond memories of spending Sundays with her Jewish grandfather indulging in babka and meltaway cakes, while her weekdays were spent with her second-mom, Rita who would bring her to Brazilian restaurants and bake brigadeiro with her. These treats have now become staples on the Sky's Sweets menu. They also help Skylar to stay connected with Rita, who lives across the country, and her grandfather, who has sadly passed.
A year and a half into her venture, Skylar is now running her home-based business full time filling catering orders and selling at local markets as a pop-up. In addition to running her sweets business, Skylar is also working on her master's degree in Social Work and is searching for ways to integrate her passions of baking and helping people.
She explains, "Being a business owner gives me a front row seat in understanding my community and gives me a platform to talk about issues I care about."
Last year, Skylar collaborated with another small business to host a raffle, which benefited her local food bank. She used her social media accounts to promote the event and to share information about other giving opportunities. The event was so successful that Skylar is planning to host another soon.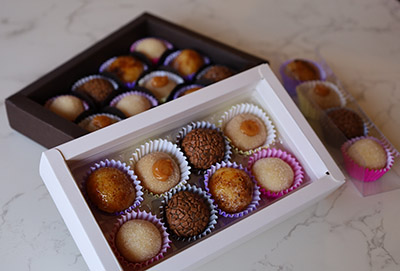 After moving to Albuquerque her senior year of high school, Skylar had trouble finding her place, but her business has helped her find a community of small business owners that she never knew existed.
She explains, "There is a common idea that everything has to be competitive, but in reality, as a business owner, you rely on so many other business owners, and you learn that everyone has their own niche and it's great to be able to collaborate and work together."