Makeup artist uses Instagram to connect with her small business ecosystem
Monday, July 24, 2023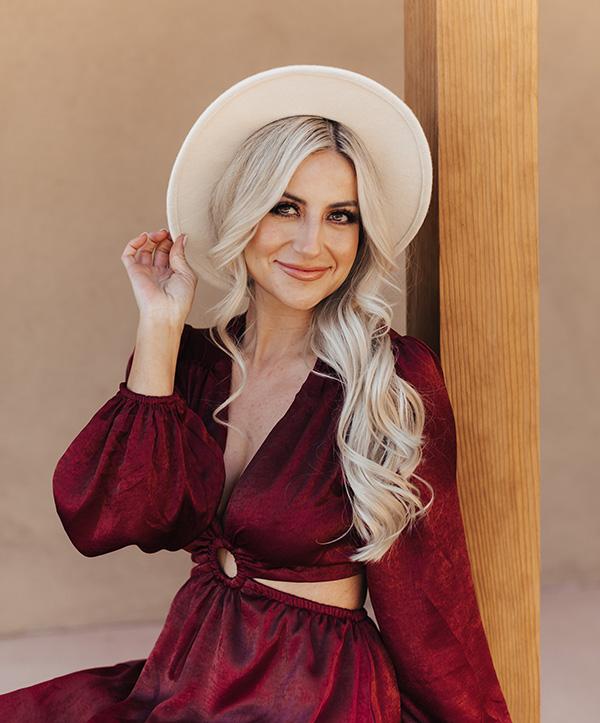 After a quarter life crisis, former social worker Alanna Ferre took a course in makeup artistry–as suggested by her mother–and was surprised to not only find a thriving second career, but also a passionate community in her home state of New Mexico.
It was 2012, and Instagram was a new social media platform that was perfect for makeup artists like Alanna to display their work. However, Alanna didn't want to use her maiden name, Garcia, because it was so popular amongst New Mexicans. Instead, she wanted something unique and identifiable. Growing up, Alanna was obsessed with Archie comics' Betty and Veronica, Betty Boop, and Betty White. The name Betty Rose felt like a perfect tribute to her childhood icons.
For two years she worked 90 hours a week spread across three jobs before she could finally start running her business full time. Her vision to bring on employees, who she calls "Betties," was realized three years later when people started reaching out through her Instagram account asking if she was hiring.
Alanna now employs 10 contract workers, many of whom own their own hair and makeup businesses on the side. She wants the people who work for her to be able to build their own brands like she was able to, so she allows for flexibility in their schedules and offers any advice she can about getting a business off the ground.
When Alanna first started out, she used social media to network and to market her business. She direct messaged photographers and other vendors for collaborations and references, and found that the wedding ecosystem in New Mexico is extremely supportive and community based.
Oftentimes, wedding photographers who work with her clients give her access to their photos from the big day, which is a huge help for her Instagram growth and marketing. Additionally, all the vendors tag each other in their posts, and this has been a great way to gain new clients. During the off season, she does collaborative photoshoots with other vendors to create low-cost promotional materials. It's a great networking opportunity that wouldn't exist in the same way without social media.
Running a business can be an isolating experience and without knowledge of or access to local resources, many small business owners can feel like they are all alone. Alanna's community–virtual and otherwise–has alleviated a lot of this strain.
As someone who was really lost post-graduation, she wishes there was an entrepreneurship course taught in high school that could help young people who are struggling to find their passion.
When it comes to financial advice and business planning, Alanna says, "If you aren't learning about it at home, you are left to fend for yourself."
Now that she has found her passion, Alanna is a self-proclaimed big dreamer. She hopes to launch her own products that she can use on her brides, and further down the road, she hopes to own a venue where the wedding party and vendors can comfortably access everything they need.
Alanna credits her success to her emphasis on customer service and creating a joyful, stress-free environment for her clients on their special day.
She says, "You are playing on someone's face and you can really make them feel bad about themselves if you aren't careful. If you're a business owner, you're in the service industry, no matter what. You can get anywhere if you treat people well."
As the wedding industry recovers from massive losses in the wake of the COVID-19 pandemic, mentorship, networking and community are more important than ever.
"I didn't realize how many people I would really connect with when I became a business owner," Alanna reflects. "It's not just about making money. I'm providing a service for people that is really positive and the amount of love I give, I receive right back."