Idaho family finds its passion in cider making
Tuesday, December 18, 2018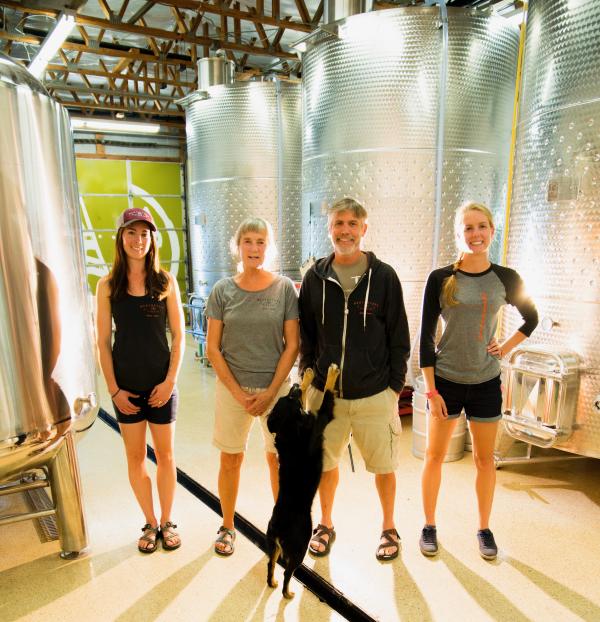 As a twenty-something woman in business with her parents, Molly Leadbetter often finds herself trying to convince customers that she is an equal partner in the family-owned Meriwether Cider Company in Boise, Idaho.
Molly says customers and others typically refer to her cider making father as the owner, but she knows a lot more goes into a business than making a product to sell. In fact, Molly does a lot of behind the scenes work for Meriwether Cider House, including overseeing social media and marketing, as well as researching licensing issues and handling payroll.
The cider company was born three years ago when the Leadbetter family found themselves in Idaho with too much time on their hands. Molly and her sister, Kate, had been working there as wildland firefighters and had downtime during the off season. Their parents, Gig and Ann, had recently joined their daughters in Boise after retiring from their careers as college professors in Colorado. The lightbulb moment came when the Leadbetters realized they could turn Gig's longtime love of home cider making into a business after Ann identified cider as a growing trend.
As the cidery grew, each family member adopted their roles fairly naturally. Molly had the highest level of computer literacy, so she found herself taking on marketing and social media. But without any formal education in those areas, she needed a little help. Fortunately, Boise's small business community happily lent support to this family of entrepreneurs. For example, whenever Molly and her family had questions about the local market, alcohol licensing or anything else business related, they would seek out and receive valuable advice from their peers.
Molly finds social media is incredibly important to the continued growth of her family's business. Through online marketing classes and old-fashioned trial and error, Molly learned different social media platforms have different uses. Facebook, for example, allows her to promote the events that Kate holds at the cider house and the taproom, while Twitter allows her have an open dialogue with customers. Finally, Instagram allows her to share family and employee photos so people can connect with the people behind the business.
Molly, who had been in search of a lifelong career, believes going into business with her family was the best decision she ever made.
"At the end of the day you matter more to them than the company. It's family first, always."