This entrepreneur has a mind for business
Friday, April 6, 2018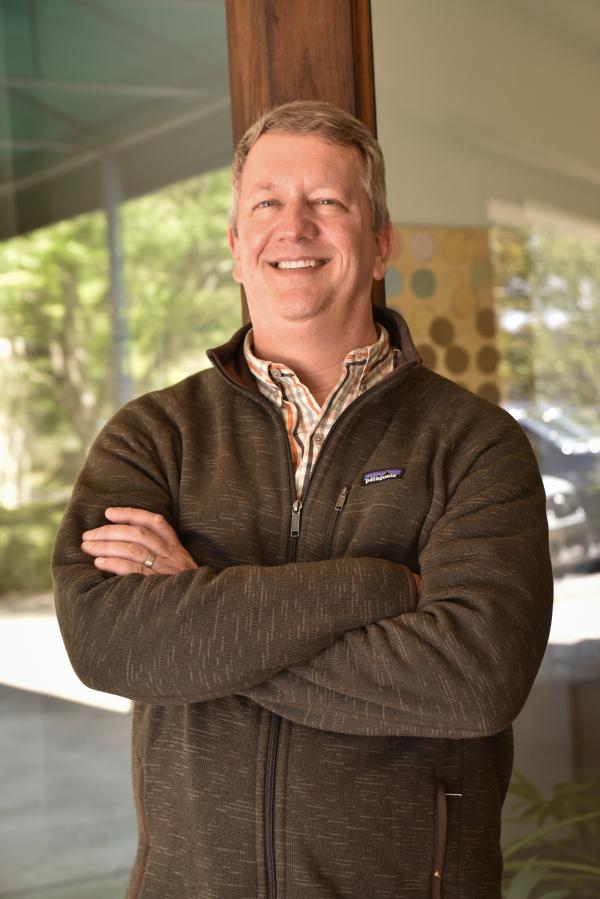 If not for his love of music, Lloyd Smith wouldn't have a successful business selling neuroscience research equipment.
Lloyd, who originally had an interest in engineering, dropped out of his undergrad program after just one semester to pursue a career in music. Fortuitously, however, his then-bandmate worked in a neuroscience lab, sparking Lloyd's interest in brain research, motivating him to return to school for neuroscience and eventually helping him find his new career path.
"Neuroscience devices are similar to the devices used to produce digital effects in music," Lloyd said. "All of my knowledge in musical equipment translates directly to neuroscience because we're talking things like analog electronics, noise sources, sampling rates, frequencies—all those things that are directly related to neuroscience."
The motivation Lloyd needed to launch his business, however, didn't come until he was laid off in 2001 from a similar company to the one he now owns. After that, he and his wife Jennifer decided to take his severance, sell their home, leave Virginia and open what is now Cortech Solutions in Wilmington, N.C.
"I never expected to be an entrepreneur," said Lloyd. "Once I discovered under duress that I had a knack for it, I now look back and ask myself why I had never tried before."
Today, Lloyd and Jennifer's business is something of a one-stop shop for neuroscience: They manufacture some hardware and software products themselves, but primarily sell equipment made by other small companies that is used for brain research, including accessories for MRI machines, electroencephalogram systems and signal analysis devices. The company also offers instruction on how to use and install these machines, plus it handles marketing, customer support, repair and other logistics.
"Our customers are world-renowned scientists using our products to change people's lives," Lloyd said.
Lloyd is committed to sharing his success with his community and extending a helping hand to others. His company works closely with various local nonprofits and charities such as The Carousel Center, which supports victims of child abuse and the Cape Fear Economic Development Council, a group that encourages sustainable economic development and job creation.
When it comes to his future, Lloyd hopes to continue making an impact in his community and create a company with lasting value.
"I always wanted to build something that had value to someone other than me," said Lloyd. "Whether I sell it to someone or pass the business along to my kids, that is a daily operating principle for me."