The economic impact of reproductive healthcare on small businesses
Monday, July 10, 2023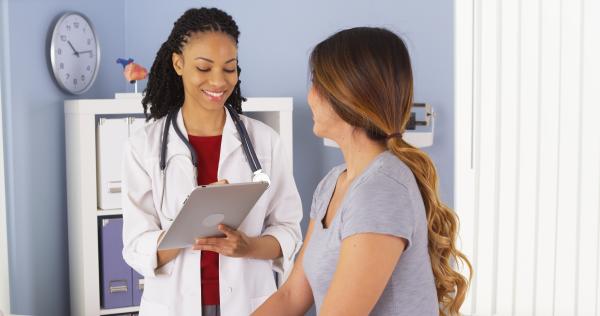 On June 28, we co-hosted a webinar with the National Women's Law Center (NWLC) to discuss the economic impact of the Supreme Court's decision overturning Roe v. Wade on women small business owners. Small Business Majority's National Women's Entrepreneurship Director Rachel Shanklin presented our new research on access to reproductive healthcare and how women entrepreneurs view it as essential to their financial security. Small business owners Lakila Bowden (Chief Strategic Officer of iSee Technologies) and Caitlin Copple (Founding Partner and Head of PR of Full Swing Public Relations) shared their entrepreneurial journeys and how reproductive healthcare impacts their businesses.
Following are key takeaways and resources provided during the event.
For women small business owners like Lakila, entrepreneurship can be a natural path to follow. It allowed her to "have my family as a priority. This is important because most companies aren't accommodating for time away and moms have the burden of care." Lakila shared that while running a business requires considerable effort, it provides entrepreneurs with the flexibility they need to organize childcare and fulfill other obligations.
However, the Supreme Court's overturning of Roe v. Wade creates challenges for women small business owners for whom reproductive healthcare access is more than just a personal issue. New state laws restricting abortion access are already impacting where people are willing to live and work, and potential restrictions on birth control and Plan B create additional uncertainty. It's an essential part of the conversation for small businesses, especially for those in states with restrictions.
Caitlin emphasized its impact on conducting her business in Idaho, stating, "You should be who you are where you are. I think there's part of being an American that guarantees you a baseline of civil rights, including reproductive rights." While her business provides leave for employees who may need to travel for abortion care, she believes this also creates a challenging dynamic for employees and employers. Having to disclose the reason behind one's leave can feel like a violation of privacy.
As a solo entrepreneur in Georgia, Lakila believes that the Supreme Court's ruling is an attack on women and is one more thing for women entrepreneurs to combat. The decision affects her plan to expand her business as "this is very prohibitive. You want Georgia to be a place where people want to come work."
As the ruling continues to have detrimental effects on the small businesses, both Lakila and Caitlin want the business community to become more involved in the fight to protect reproductive rights so women entrepreneurs can thrive.
Resources
During the event, our partners highlighted a number of resources for entrepreneurs and small employers who are facing myriad challenges understanding different state laws and how it impacts their access to care and their health benefits. This includes the following:
The Abortion Defense Network ensures that people can access legal resources to navigate the post-Roe abortion landscape. They can help connect you with legal advice, representation, or help paying legal expenses related to abortion care.
The National Women's Law Center has resources and guidance for business owners who want to speak out on abortion access and ensure their workplace policies align with gender equity.
To make your voice heard on this issue and others, please share your story with us or sign up for our mailing list. We can connect you with reporters, help draft op-eds and letters to the editor and feature you on our blog so that you can help support reproductive rights.