Community, Caffeine and Civic Engagement
Friday, February 9, 2018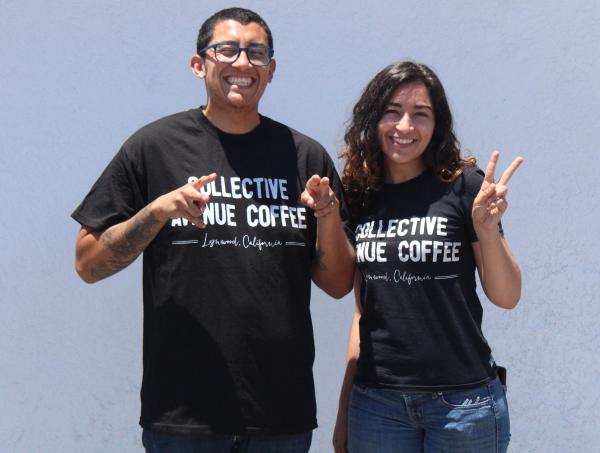 Most 25 year olds are more worried about paying off their student loans than launching a business to help their neighborhood. Not Kateri Gutierrez.
"Being involved in the community and teaching people about civic engagement is a labor of love for me," said Kateri.
Kateri co-founded Collective Avenue Coffee, which was the means to a civically engaged end for this small business owner and her business partner, Jonathan Robles. After meeting in 2015 the pair began selling coffee via a pop-up store in a Lynwood, California, restaurant called BALAM. The pop-up offers single-origin, locally roasted beans, house-made syrups, vegan options, and unique latte flavors like lavender or rose vanilla.
In order to open a small business with limited financing, Collective Avenue adopted an emerging small-business trend: creating a co-op. In this setup, every worker is a part owner who contributes their own capital to the business.
"For the Lynwood community, I love the worker-owned structure because it reduces barriers to entry for entrepreneurship," said Kateri. "In our community, it's very hard to access enough capital to start a business, and when you work in a co-op, a bunch of people come together and contribute to make something come to life."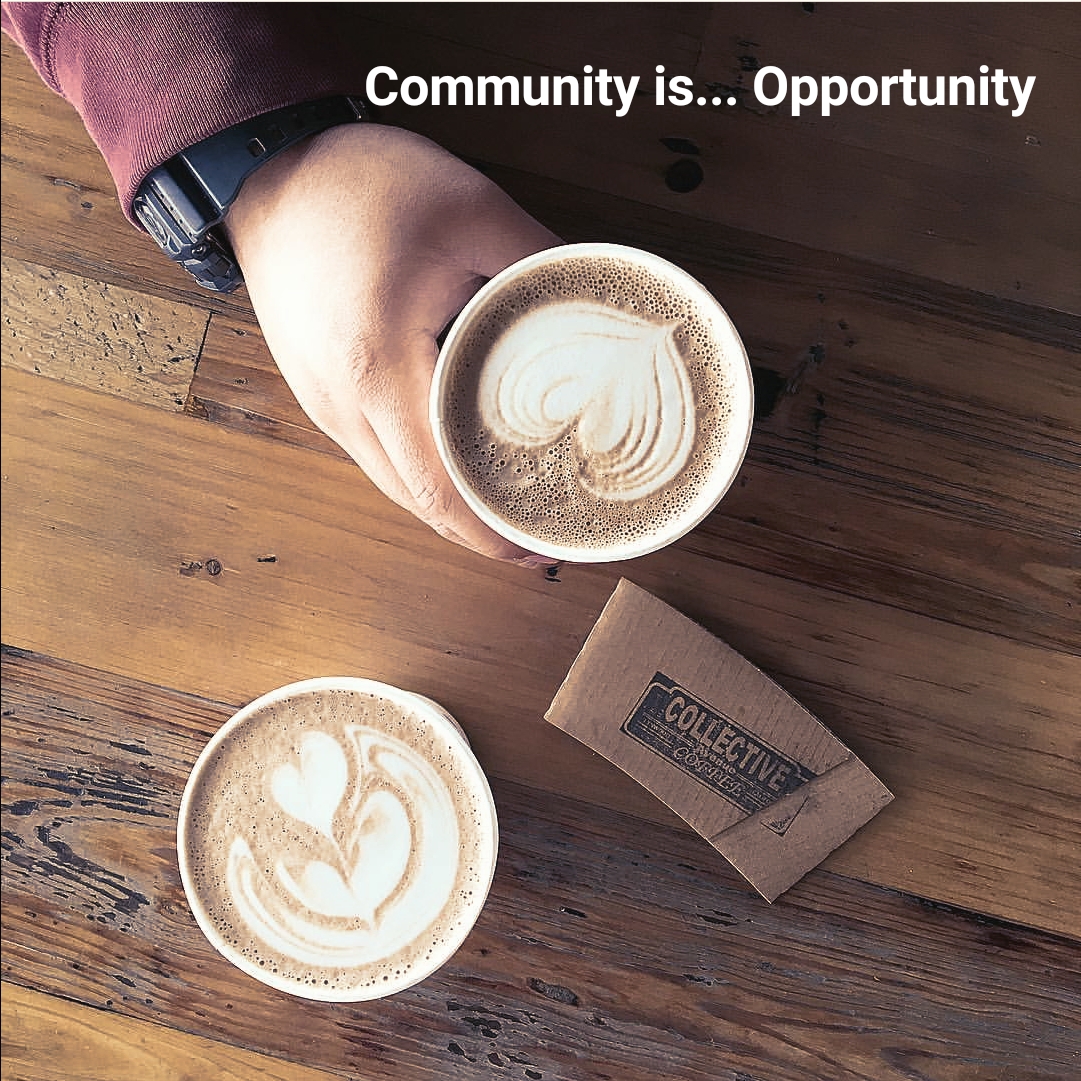 In keeping with their vision of engaging the Lynwood community, Kateri and Jon started a series called "Last Fridays" at their pop up to provide a regular opportunity for local artists to showcase their work. This family-friendly event is held the final Friday of every month and now boasts 100+ attendees each time.
"I get cheesy sometimes but this is no longer the Jon and Kat show; this has become our duty to the community now," said Kateri. "The community is emotionally invested in what we have created."
While Kateri did not come from an entrepreneurial background, since graduating from college she has not wavered from her goal of impacting her community in a positive way—even giving up a corporate position at Disney to pursue it.
"You can't just launch a business overnight. You have to keep going even when you don't wake up excited about it," said Kateri. "As long as you keep the purpose in mind, you will be able to keep going."
Collective Avenue has big plans for the future. They intend to open two brick-and-mortar locations this year, and create even more opportunities to engage with the community. It won't be easy, but Collective Avenue is up for the challenge.
"It's worth all the white hairs," she said.