Are you ready for Small Business Saturday?
Tuesday, November 20, 2018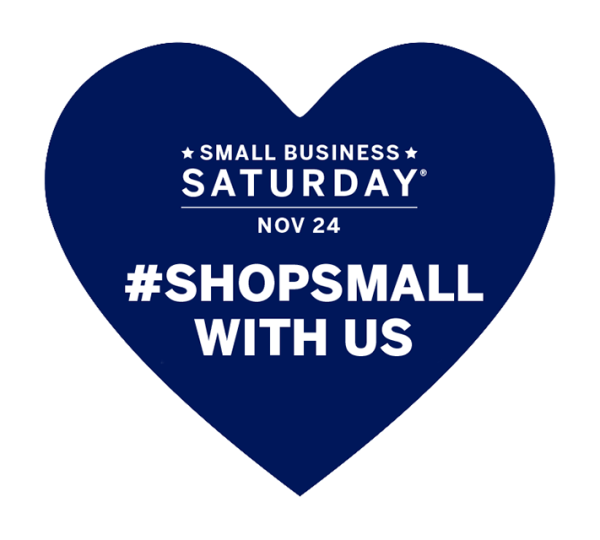 This Saturday, November 24, is Small Business Saturday! It's a great occasion to kick off your holiday marketing and get customers in the door. While small businesses may not have access to expensive marketing gimmicks, you can make up for it in creativity and excellent customer service, and utilize the many resources available to small business owners.
You probably already know that the Small Business Administration and American Express partner to release holiday marketing materials for small business owners, and you can easily personalize these resources to your business. Check out this year's materials to find graphics that can help you personalize your website, your storefront and your social media.
In addition to their partnership with American Express, the SBA also has a host of resources to help you craft your holiday marketing plan. You can take a look at some of their recent blogs to get inspiration for this year's holiday season:
SCORE Mentors also offers a great webinar on how to "Create a Successful Holiday Marketing Plan." If you're not a retail business, SCORE also has tips for service-sector small business owners so they can still take advantage of Small Business Saturday and other holiday marketing.
If you have a website and sell products online, don't neglect online shoppers in your marketing plan, as online shopping has become a staple of holiday shopping. In fact, the National Retail Federation predicts online holiday sales could top $720 billion this year. Luckily, Google has put together a handy guide for making sure your online ads are ready for the holiday season.
If your business is just getting started and you need to start at the beginning with your marketing plan, check out the resources available on Venturize. If you are interested in how you might be able to engage with local media, watch our training with tips on reaching out to reporters. You can also get inspiration from other small business owners, learning from how they've successfully marketed their business around Small Business Saturday. Check out this article from the Seattle Times on how small businesses can band together to support each other.
Remember, customers are looking for authenticity, personalization and convenience. Your holiday marketing should highlight what makes your business unique, but should offer deals and specials that make it easy for customers to shop with you this holiday season. Most of all, remember to have fun celebrating Small Business Saturday with your customers!