'Shop Small' and Think Green on Small Business Saturday
Wednesday, November 21, 2018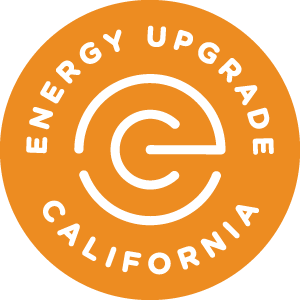 On Small Business Saturday we're all encouraged to "shop small," which is great for the millions of small companies in California and elsewhere. But how many people think about helping small businesses beyond that one day? We should, because we can do more to assist small firms than just buying holiday gifts from them—we can also help them invest in energy efficiency.
Many entrepreneurs may not realize that using just a few simple strategies makes it possible for small businesses to cut their energy costs by as much as 30 percent, which would improve their bottom line. In fact, since 1978 energy efficiency standards have saved Californians a whopping $66 billion, and there is no doubt small businesses have added to and benefited from these savings.
We know many small business owners want to lower their energy bills and help the environment, but most simply don't know where to start when it comes to cutting their energy costs. In fact, Small Business Majority's scientific opinion polling found 87 percent of small business owners believe improving innovation and energy efficiency are good ways to increase prosperity for small businesses. The polling also found some business owners and managers simply don't know what steps to take to make their companies more energy efficient.
So how can California's small business owners maximize their energy efficiency and help their bottom lines at the same time?
For those who truly don't know where to begin, a great first step is to request an energy audit from their local energy providers. These providers typically have professional auditors who inspect businesses in order to identify areas where they can save energy and money. This can really help small firms in particular since most small business owners probably aren't aware of the latest upgrades or able to dedicate the time to identifying every aspect of energy inefficiency within their business.
Small businesses can take this one step further by applying to become a certified green business. The California Green Business Network can help with registering and asking basic questions to determine if a business meets certain standards. If not, they can offer strategies for meeting those standards. A significant number of customers and clients will be more likely to support a small business if they know the business is certified green.
There are also some simple tasks small business owners can take that can make a big difference in their margins. For example, small businesses can weatherize their buildings, which includes implementing low-cost strategies like adding weather stripping. Additionally, regularly changing air filters, installing programmable thermostats and upgrading to energy-efficient appliances and equipment, if possible, can help lower energy costs. Organizations like Energy Upgrade California also offer tips for quick and easy ways for businesses to save.
As entrepreneurs make the most of Small Business Saturday this year, they should remember that committing to operating a more energy-efficient business is not only the right thing to do for California's future, it is also a great way to save their business money.