The Pursuit of Healthiness
Friday, April 11, 2014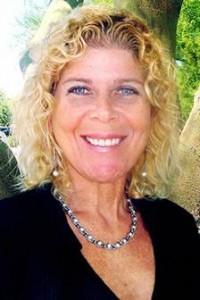 Erika Feinberg's entire professional life revolves around the promotion of wellness and a healthy, active lifestyle, all while wearing a smile.
Feinberg, CEO and "Chief Happiness Officer" of ActiveForever, heads the nation's largest eCommerce provider of medical, safety, fitness and productivity products.
"I've always been amazed by the human body," she said. "Due to my upbringing, I've always had a profound appreciation for life, as well."
That passion, and her nearly 10 years in the tech industry, led Feinberg to become very well known in business circles in Scottsdale. "I was encouraged by several of the business leaders here in Arizona to break off and start my own company," she said.
She went back to her human health interest as inspiration for starting ActiveForever. "I wanted to leap into healthcare, but not into the heart of the regulated aspects of it," she said. "We wanted a different type of customer and business."
Stretching far beyond just an online retailer, ActiveForever serves as a fully integrated sales, marketing, warehousing and shipping agency. The company actively seeks out manufacturers who want to focus heavily on production and innovation in the health and wellness industry as partners. ActiveForever then swoops in to assist with sales and marketing duties, making for a truly collaborative effort between them and their vendors.
"We are an absolute dream come true for any credible organization launching or reinvigorating a product line into our niche, and wants tech infrastructure, marketing, sales and logistics off their plate," she said.
That niche includes anything from fitness products like exercise equipment, to safety and wellness products like crutches and safety ramps.
It's not enough to just promote an active lifestyle, though. For Feinberg, it also means embracing one and living it herself.
"If I'm going to live life, I'm going to make it the best life possible for my family and for everyone I touch, which requires health and energy," she said.
That lifestyle also extends to mental health and well-being, which is why Feinberg tackles her work with a positive, can-do attitude. She didn't just give herself the title "Chief Happiness Officer," she earned it.
The genesis of that title came after a particularly brutal business day with all sorts of vendor, customer and employee issues, Feinberg recalls. "I ran around helping solve one issue at a time, and at the end of the day I said, 'There…now everyone is happy!' One of my managers called me the Chief Happiness Officer, and at that moment, we all agreed that's what it's all about."
With the right attitude and right business in place, it was time for Feinberg to carve out her place in the industry.
"Nothing excites me more than brilliant collaborations and making an impact," she said. "Much of my success is due to my desire to turn left when everyone is turning right."
That fresh approach has led ActiveForever to become a market leader in the health and wellness industry. With perfectionist standards, ActiveForever has now become the go-to business for wellness vendors who not only want to launch products, but want a proven sales track record and a fulfilling partnership.
"It's easier to be a copycat, but we're not. We've had to invest in a tremendous amount of operational infrastructure to [live up] to our standards," she said.
And with more than a million customers nationwide, Feinberg says ActiveForever's next goal is to get to know its clientele better. "We sincerely want to make all of their lives better," she said.
If one person can help get people healthy and happy, it's ActiveForever's Chief Happiness Officer herself. After all, nothing's more infectious than a smile.