Protecting small businesses during National Cybersecurity Awareness Month
Friday, October 26, 2018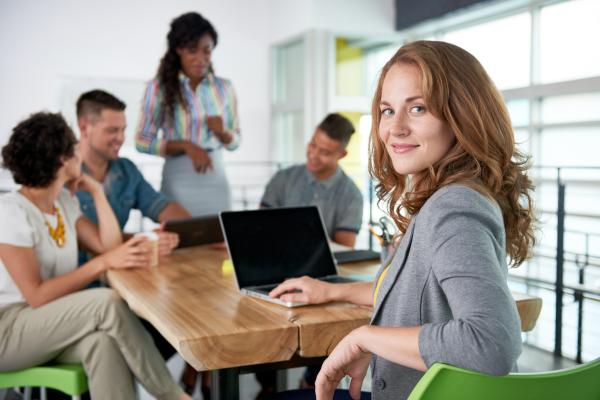 Technology has transformed the way small companies do business, and while this has helped small businesses and entrepreneurs access more customers and new markets in new ways, it's essential that we talk about the risks associated with moving business online. The rise of new technology can lead to severe security issues, and unfortunately many small businesses are unaware of measures they can take to help ensure the security of their and their customers' information. That's why we're sharing tips and resources for small businesses during October's National Cybersecurity Awareness Month.
We've partnered with the National Cybersecurity Society (NCSS) to help educate small businesses about the importance of cybersecurity and steps to take to help prevent cyber-attacks. This partnership provides our small businesses with access to expertise, tips on how to maintain a safe and secure business and access to discounted products and services. To get started, we encourage you to take the NCSS online survey to evaluate your business' cybersecurity preparedness.
High-level security breaches are becoming a more regular part of the news cycle. These cyber-attacks can lead to personal data breaches like the Facebook data breach in March 2018 that compromised the personal information of 87 million people. Cyber-attacks can also involve financial data breaches like the April 2018 Lord and Taylor data breach when 5 million people had their credit card information stolen. If the cybersecurity of these powerful corporations is at risk, then small businesses with much fewer resources certainly have cause for concern. 
Research shows too many small businesses are unprepared to combat this issue. Surprisingly, a 2017 poll by Manta found 87% of small business owners do not think they are vulnerable to cyberattacks. However, in 2017, 61% of the nation's 30 million small businesses were victims of hacking, according to the 2017 State of Cybersecurity in Small & Medium-Sized Businesses (SMB).
Some small businesses put off implementing security measures, like installing antivirus software, because of a concern about the cost and hassle of frequent updates. Others may lack the knowledge or ability to adequately back up their data, and one in three small businesses have no safeguards in place at all, such as firewalls, antivirus software, spam filters or data-encryption tools. Additionally, many lack an IT department or formal Internet security policies for employees.  
It's clear that initiatives to inform small businesses about the growing threat of cyberattacks are needed now more than ever. That's why we're working with NCSS to engage and educate small business owners about this issue.
Our goals are to provide small business owners with assistance and resources that help them to assess their cybersecurity needs and take action to protect themselves and their businesses. Don't wait another day to protect your business from cyber criminals! Visit www.nationalcybersecuritysociety.org to learn more.