Long-time North Carolina entrepreneur doubles down on his commitment to support local small businesses
Wednesday, February 16, 2022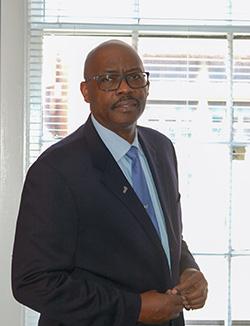 Once an entrepreneur, always an entrepreneur, right?
John Martin, the CEO and founder of the North Carolina-based consultancy group Martin-Sloane International and Martin & Company, is on his second-time around as an entrepreneur.
He originally started a small IT consulting firm in 1994, which he eventually sold in 1997.
Almost 20 years later, after gaining years of experience with IBM, John decided it was time to get back to his entrepreneurial roots. He established Martin Sloane International in 2015 as a management consulting firm.
In 2019, right before the COVID-19 pandemic hit, John and his new team looked at the market as it existed and saw an opportunity to help small businesses. That's when they established their sister company, Martin & Company, to specifically serve small business needs.
"We wanted this company to be a legacy, not just an opportunity for growth and financial reward," John said. "Part of that legacy is giving back to the community and providing services where we can. Service is a key component in the way we measure success."
Martin Sloane International also provides technology work in strategy, innovation and quality for larger corporations. John hopes that as his company begins to work with smaller businesses, they can help create partnerships between the corporate world and entrepreneurs to provide better services and technological advancements to the small business community.
On a personal level, John serves on several small business boards to act as a voice and an advocate for North Carolina small businesses.
John wants others to understand that even though his business is currently financially comfortable, it's not always like that for small businesses.
"Small businesses are having challenges around funding, especially after COVID," John said. "The loans and grants available are complex, and the application process can be very difficult to understand."
Through his work, John wishes for larger political and corporate voices to meet small business owners where they are so access to capital is more easily available and accessible.