How one firm turned an internship program into an in-house hiring machine
Monday, April 27, 2015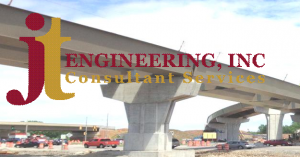 A business is only as good as the employees who work there. In order to staff their business with the cream of the crop, Jill and Craig Treadway took a unique approach to their hiring process that has paid off in spades.
JT Engineering, an engineering consulting firm based in Hobart, WI, was established in 2005 by Jill Treadway, the principal owner, and specializes in design, construction and program management services at the local, state and federal level.
Treadway previously worked for the Wisconsin Department of Transportation (WDOT) as an engineer, but saw an opportunity to start her own business by doing contract work for the WDOT and chose to seize it. Teaming up with some local firms, and her husband Craig, who serves as JT Engineering's vice president, Treadway launched her own firm and started raking in contract work.
The work JT Engineering has accomplished earned them numerous construction and design awards, and the company itself has grown from its humble roots to a sturdy, well-oiled firm of 35 employees.
Behind JT Engineering's irrefutable success is the story of how they came to acquire the talent that has played a large part of it.
"As a small business, each one of JT Engineering's employees is a significant investment," Craig Treadway said. "It's especially important that entry-level employees are a good fit, given the amount of initial training they acquire."
How can a business truly ensure they're getting top-notch candidates through means other than posting a job description and hoping for the best? The Treadways decided to cultivate their own talent and hire them from within.
"To ensure a pipeline of prepared young people for new hires each year, JT Engineering has implemented a formal internship program that acts as a long-term interview process," he said.
Many of the company's entry-level hires are graduates of this internship program, which has been in place for seven years and has hired all but one of the students afterwards – an impressive rate of return.
Six of JT Engineering's current employees are alumnus of the program, where they worked side by side with staff helping out with projects, paperwork and assisting designers by learning software and dabbling in drafting and construction work.
Not only does it enable the company to get a feel for the potential of each prospective employee, it gives the interns access to crucial, hands-on training. The company also works with local universities to increase access to and awareness of the program.
"We're proud that clients love working with our people," Jill Treadway said. "Any organization is only as good as the people it has, and we have great people."
By putting as much care and attention into the employees that make up their firm as the company itself, the Treadways have fostered an extremely competent, tight-knit workforce, and are trailblazers of a hiring model that many other small businesses should consider as well.