F. Garcia Wholesale & Export A Family Affair
Friday, February 28, 2014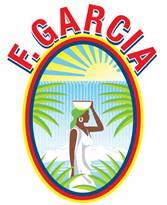 Vitto Campuzano knows selling grains and beans isn't a particularly sexy business. But who needs sex appeal when you operate a reputable family-owned business approaching its 40th year as a global wholesale and export leader?
F. Garcia Wholesale & Export, founded in 1974 and based out of Miami, is a bulk bean and grain supplier that sources, trades and supplies agricultural commodities from different regions throughout North America, Europe, Haiti, Mexico and Africa, to name just a few.
The business, which Campuzano says was started by his father "out of a necessity to help support his growing family," has maintained its hold as one of the top food production businesses in the world.
However, F. Garcia is really a family affair at heart. The name, part of which is taken from Campuzano's great grandfather's first name, and part from a surname from his father's side, "has Cuban and Spanish roots, where two or more last names are typically used," he said.
Growing up, Campuzano worked summers at the business but said the prospect of him one day carrying on the family business was "the furthest thing from my mind."
"Our father allowed us to come and go as we pleased within the business, and didn't want to force anything on his children," Campuzano said. "Later on as I matured, I discovered a tremendous amount of enjoyment in agriculture production and talking with people from all over the world about grain related business."
That late-blooming interest, combined with the strong ties of family, has led Campuzano to continue on F. Garcia's treasured legacy as a family-run business. It doesn't come without its complications, though.
Musing that working alongside family has both advantages and disadvantages, Campuzano noted that "maintaining perspective on what's business and what's family is very important when working together."
Still, Campuzano wouldn't have it any other way. When all is said and done, family is family. "I mean, who better to help you out with a difficult challenge than a family member, right?"
As F. Garcia has grown its industry online in recent years, becoming one of the first food commerce sites of its kind, Campuzano's goal is to "see our bean and grain products in as many people's homes, restaurants, supermarkets and places of business all over the world!"
Hearing Campuzano colorfully describe F. Garcia's expertise, you can't help but think his exclamation isn't far off base.
When you've got a business as renowned as Campuzano's, who cares if it falls a little short in the sexy factor?