Pennsylvania Small Business Owner Highlight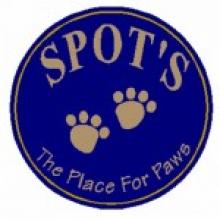 It only took a six-minute drive home from a friend's house for Andrea Deutsch to arrive at a business concept that would make the one-time lawyer into the proud owner of a pet store that's equal parts Whole Foods and L.L. Bean.
In other words, Pennsylvania's pampered pet utopia.
"Spot's – The Place for Paws" is Deutsch's six-minute epiphany come to life; still the cat's meow after 11 years in business in Narberth, PA.
Pennsylvania Events
There are currently no events scheduled in this area. Please check back later or register for one of our
upcoming national webinars
on topics like small business lending options, retirement and more.
Pennsylvania Research
Small business owners nationwide are doing all they can to strengthen their businesses and put the Great Recession's effects behind them. Now more than ever, it's critical they have the help of smart employment laws allowing them to attract and retain the best talent. National scientific opinion polling shows the vast majority of small business owners believe we're long overdue for federal and state policies protecting all workers from discrimination, regardless of sexual orientation or gender identity.
Small businesses account for a significant share of Pennsylvania's economy. For every one large business in Pennsylvania, there are 246 small businesses diligently working to reenergize the state's economy: Small firms make up 98.3% of the state's employers. These entrepreneurs are doing everything they can to hire, grow and move their businesses and the state's economy forward. As part of these efforts, recent scientific opinion polling shows that Pennsylvania's entrepreneurs want pragmatic, innovative policies that help guide them into a competitive, modern clean energy economy. 
Small business owners in Pennsylvania strongly believe the country needs to move toward clean energy and that new energy policies will transform the economy and help them create new jobs. They support comprehensive clean energy and climate legislation currently being discussed in the US Senate. Support for a climate and energy bill from Senators Arlen Specter and Bob Casey would be a winner with small business owners back home. A Public Policy Polling survey of 427 small business owners in Pennsylvania, taken between July 2nd and 6th, found that: