Washington DC Small Business Owner Highlight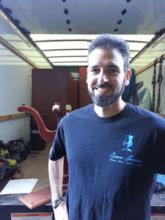 Office furniture is often just a boring afterthought for many. But Sumner Furniture sets out to put the fun in functional when it comes to adorning offices with top-notch furniture.
Jeff Thorner, the self-proclaimed Furniture Guy, is the founder and CEO of Sumner Furniture in Washington, D.C., and he's on a mission to help make your office stand out.
Washington DC Events
There are no upcoming events in our area currently. Please check back later. Thank you.