Colorado Small Business Owner Highlight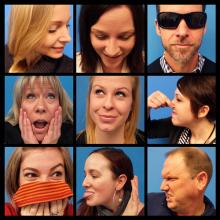 Small Business Majority held a photo contest to find the most creative small businesses around for National Small Business Week. Each day, we'll be highlighting one of the winners in a profile on our blog. The winner of Small Business Majority's 2014 photo contest is AmCheck!
As one of the founding partners of AmCheck, a small business that provides flexible payroll services including human resources and benefits, Mike Francone's risky decision to leave one of the nation's largest payroll companies to start his own has paid off in spades.
Colorado Events
Sat, 11 Aug 2018
|
9:00am to 11:00am
Local and State Laws Affecting Home-Based Businesses
Workshop
|
Aurora, CO
Sat, 8 Sep 2018
|
9:00am to 11:00am
Accessing Capital for Home-Based Businesses
Workshop
|
Aurora, CO
Sat, 13 Oct 2018
Promoting and Marketing Home-Based Businesses
Workshop
|
Aurora, CO
Colorado Policy
Colorado Research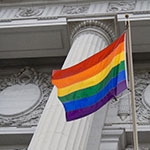 On December 15, Small Business Majority released a new scientific opinion poll that found a majority of Colorado small businesses believe business owners should not be allowed to deny services to LGBT individuals based on the owner's religious beliefs, including for wedding-related services.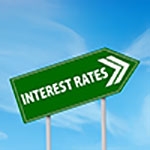 Colorado small business owners soundly reject efforts to increase the interest rates lenders can charge on certain consumer loans, and the results of a new Small Business Majority poll of state small business owners strongly suggest state legislators who support such increases would pay the price at the election booth. According to the scientific poll, an overwhelming 90% oppose allowing lenders to increase the interest they can charge on a $3,000 consumer loan from 28% a year to 30% a year and allow increases based on inflation for each subsequent year.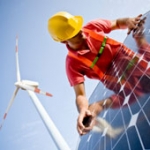 Small businesses account for a significant share of Colorado's economy. For every one large business in Colorado, there are 179 small businesses diligently working to reenergize the state's economy: Small firms make up 99% of the state's employers. These entrepreneurs are doing everything they can to hire, grow and move their businesses and the state's economy forward. As part of these efforts, recent scientific opinion polling shows that Colorado's entrepreneurs want pragmatic, innovative policies that help guide them into a competitive, modern clean energy economy.