Virginia Small Business Owner Highlight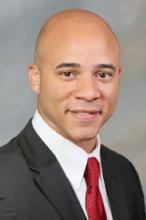 During almost a decade of service with the U.S. Military, Virginia-based lawyer Matt Banks witnessed several cases in which disabled veterans were denied disability compensation for injuries or conditions sustained during their military service because they did not have the medical evidence to show that their injuries or conditions were "service-connected." This experience coupled with his desire to be an entrepreneur inspired Matt to start a small business devoted to helping his fellow veterans.  
Virginia Events
There are currently no events scheduled in this area. Please check back later or register for one of our
upcoming national webinars
on topics like small business lending options, retirement and more.
Virginia Policy
Browse our latest state-based regulatory comments and legislative testimony in this area below, or click the button to view all records.
Tuesday, December 10, 2019
Virginia Research
Small business owners in Virginia strongly believe the country needs to move toward clean energy and that new energy policies will transform the economy and help them create new jobs. They support comprehensive clean energy and climate legislation currently being discussed in the US Senate. Support for a climate and energy bill from Senators Jim Webb and Mark Warner would be a winner with small business owners back home.
Small Business Majority and Main Street Alliance commissioned opinion surveys of small business owners in 7 states across the country to learn their attitudes toward the clean energy bill being debated in Washington.
The poll showed that among small businesses, there is strong support for the clean energy and climate legislation currently being debated; small businesses believe that moving the country to clean energy is a smart way to restart the economy and help small businesses create jobs. A majority of those polled want their business to be part of a new clean energy economy.