Small Business Majority discusses benefits of CalSavers with Univision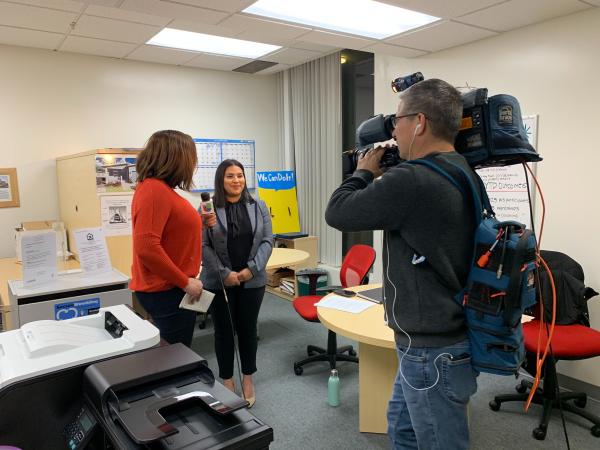 Tuesday, November 26, 2019
On November 26, California Program Director and National Latino Entrepreneurship Director Xiomara Peña was interviewed on Univision 34 to discuss CalSavers, our work educating small business owners about the program and how we're working alongside organizations like UnidosUS to get the word out about CalSavers to the Latino community.
Small Business Majority habla con Univision sobre los beneficios de CalSavers
El 26 de noviembre, la directora del programa de California Xiomara Peña fue entrevistada por Univision 34 para hablar sobre CalSavers, y nuestro trabajo educando a los propietarios de pequeñas empresas sobre el programa. También hablamos en cómo estamos trabajando junto con organizaciones como UnidosUS para extender el programa de CalSavers la comunidad latina.