Resources
Small business owners spend their days concentrating on their particular specialty, but there's one thing they have in common: They all need tools to manage and grow their businesses. Our in-depth educational resources, websites and fact sheets give detailed information about accessing responsible capital; financial tools and management, workplace issues and benefits like retirement, healthcare and paid family leave; and much more. Additionally, we answer frequently asked questions about federal and state legislation and programs that offer publicly-administered access to paid leave and retirement benefits.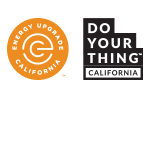 Energy Upgrade California® is a statewide initiative committed to helping Californians take action to save energy, conserve and preserve natural resources, reduce demand on the energy grid and make informed choices about their energy use at home and at work—all of which goes a long way for California.
To learn more about Energy Upgrade California, please visit their website.