Resources
Small business owners spend their days concentrating on their particular specialty, but there's one thing they have in common: they all have to contend with a host of similar workforce issues. Our in-depth fact sheets give detailed information about common workforce issues, such as family medical leave, sick days and retirement. Additionally, we answer frequently asked questions about federal and state legislation and programs that offer publicly-administered access to paid leave and retirement benefits.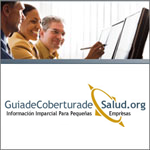 Todo lo que deben saber los dueños de pequeñas empresas y sus asesores al ofrecer seguro médico. Una fuente imparcial sobre costos estimados, ahorros fiscales, opciones de cobertura, derechos legales y mucho más.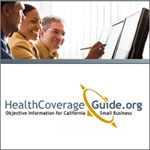 This guide includes everything small business owners and their advisors need to know about offering health insurance in an easy to use step-by-step format. This online resource, provides small business owners with objective information on how to navigate the healthcare market since the passage of federal healthcare reform. California small businesses can find state-specific information here.
Introduction: Build your wealth and secure your health
As a small business owner, we know you wear many hats—from running the day-to-day operations of your business, to managing employees, building a brand and much more. And for aspiring entrepreneurs, this can mean juggling a traditional job while navigating the ins and outs of starting a new venture. One thing many entrepreneurs feel unequipped to deal while starting or running a business is how to handle business finances and maintain health.