Energy Star Portfolio Manager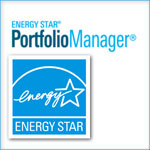 Portfolio Manager® is an online tool small business owners can use to measure and track energy and water consumption, as well as greenhouse gas emissions. Use it to benchmark the performance of one building or a whole portfolio of buildings, all in a secure online environment.
All you need are your energy bills and some basic information about your building to get started.