What Small Businesses Want Most for National Small Business Week 2018
Wednesday, May 2, 2018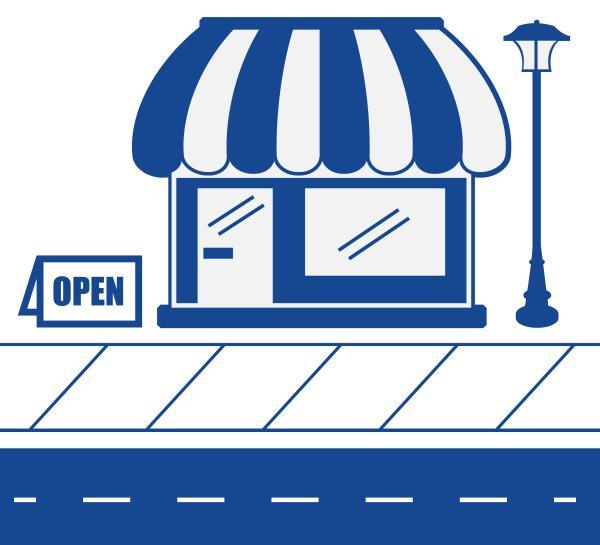 National Small Business Week, which began on Sunday, April 29 and runs through Saturday, May 5, is a time to highlight the role small businesses play in our economy. Small businesses represent 99% of all employer firms and account for half of our nation's jobs and economic output. Innovation by small businesses spurs growth throughout the entire economy and boosts prosperity in their local communities, and NSBW is an important time to celebrate these contributions. It's also an important time to consider policies that can help facilitate entrepreneurial activity year-round. No resource is more critical to small business owners than access to capital.
According to the Federal Reserve's 2016 Small Business Credit Survey, 61% of small businesses say they faced financial challenges in the last year, and the availability of credit or funds for expansion ranks as the top financial challenge. It's important to note that more than half of businesses seeking funding (55%) sought smaller loans of less than $100,000, but only 40% of applicants received the full amount of financing they needed.
Small businesses are increasingly turning to online and alternative lenders to fill this gap, but these lenders do not operate under the same regulations as traditional banks and sometimes small businesses fall victim to predatory practices. Entrepreneurs turning to an online loan can often find themselves paying an APR of well over 30%, sometimes much higher, and with monthly payments exceeding their business revenue.
In contrast, smaller banks, credit unions and community development financial institutions (CDFIs) receive high satisfaction ratings from small business borrowers–80%, 78% and 77% respectively. But these institutions are limited in their ability to meet the credit needs of small businesses due to rules like a cap on the amount of underwriting a credit union can undertake.
Small businesses need more access to proven sources of responsible capital like credit unions and CDFIs. And when they decide to turn to alternative lenders, they need that loan to be safe and transparent, with clear repayment terms and reasonable interest rates. In celebration of NSBW, Small Business Majority released a new scientific opinion poll today that shows small business owners are broadly supportive of policies that would make small business loans safer and more readily available.
The survey revealed more than 3 in 4 small business owners support a policy that would increase the amount of small business lending done by credit unions by lifting the cap on the amount of small business loans they can underwrite. Similarly, a strong majority of 62% support the Community Reinvestment Act, a law that requires banks to invest in low-income communities. In addition to promoting direct loans to entrepreneurs in underserved communities, the CRA has also incentivized banks to fund CDFIs, directly increasing their ability to make small business loans. Protecting the CRA's gains for small business lending and lifting the credit union cap would make more small business loans available from trusted lenders.
Small business owners also support policies that would make alternative lending a safer option when they can't access a bank loan. According to the survey, a decisive 87% of small business owners support a "truth in lending" act that would ensure loan rates and terms are disclosed transparently and consistently. A majority of 51% are strongly supportive of such a policy. This type of legislation would ensure that small businesses know what they're getting when they apply for an online loan.
Small business owners are a critical component of the economy and deserve the celebration they get during National Small Business Week. But they also deserve policies that enable them to succeed, and chief among these are policies that address their challenge in accessing small business capital. Policymakers should take note of small business support for the simple solutions outlined above.