Meet our Outreach Team – Tanya Perea Doose
Thursday, February 9, 2023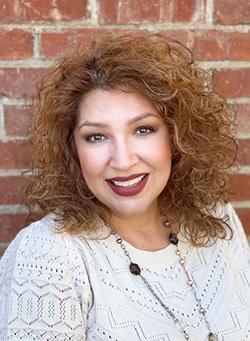 Small Business Majority's Outreach Team advocates for entrepreneurs on two fronts: It supports policies that benefit small firms and it offers workshops and events that help small business owners grow their companies. We have found this work to be even more important, as small businesses experience rising inflation, supply chain disruptions and workforce challenges in the aftermath of the pandemic.
This week we are spotlighting Tanya Perea-Doose, Small Business Majority's Colorado Outreach Manager, to let small business owners know how our team members can assist them.
Could you tell us about your position at Small Business Majority?
As the Colorado Outreach Manager, my primary focus is to build relationships within our statewide small business community, with a specific focus on rural communities. I work to provide educational resources that apply to today's evolving business landscape to respond to challenges in access to capital, business challenges, marketing and other key areas. I advocate for small businesses and entrepreneurship and believe that we can create solutions to problems generated by today's evolving business market through education and innovation.
Can you tell me a little bit about your background? What were you doing before you came to Small Business Majority?
I am proudly born and raised in Colorado. As a Latina, I grew up in a bilingual household and bring this lens to my work and believe in inclusive bilingual outreach. I have a broad background that includes banking, education, marketing, and management. Most recently, I supported businesses as CEO and Director for the regional Western Garfield County Chamber of Commerce where I represented hundreds of businesses in three rural communities in Western Colorado.
How do you work to support small businesses in your local community?
Small business ecosystems and entrepreneurship in rural communities operate differently than those in urban communities. We have a diverse community in Western Colorado, which results in diverse businesses. Cultivating relationships, listening to my network and actively participating in my community all work to support small businesses. Understanding where the support is needed allows me to tailor our resources to small businesses statewide.
Why is your work with small business owners important to you?
Small businesses and entrepreneurship are the driving force in our communities, regardless of where you live. I have a passion to also help those in need, which leads me back to my Latino roots. Supporting and advocating for those who may be left out because of language or cultural barriers is a part of who I am. I believe in diverse small businesses and the culture they bring. I value building business ecosystems that are representative of the diverse landscape in our state that can provide jobs to help strengthen our communities.
What is your favorite part about working at Small Business Majority?
I am amazed at the opportunities Small Business Majority has for our small businesses to get support around advocacy, policy, access to capital, and media opportunities–that lead to free marketing, sharing stories nationally, education, creating networks and hearing the relief from business owners, knowing that the work we do provides tangible business solutions.
I also absolutely enjoy working with such a group of diverse people that have the same priorities in supporting small businesses and entrepreneurs. Small Business Majority has brought together a group of professionals who all add that special ingredient to make the work we do so important.
What have you learned in your first few months that you wish you could tell all small business owners?
There are a lot of resources out there! I am a problem solver and Small Business Majority supports ideas and methods of applying unconventional strategies to today's constantly changing world. This allows me opportunities to provide real solutions to our small business community–not a one size fits all.
What goals do you hope to accomplish in your first year at Small Business Majority?
My goals are to mainstream bilingual communication for our state, grow our outreach to offer our small business and entrepreneurs support, cultivate relationships across the board to strengthen the fabric of our communities, and educate owners about how to have a successful business. I also want to focus on learning about the opportunities that urban communities have for their entrepreneurs, and ways to replicate those resources with a rural twist so rural Colorado small businesses can have equal opportunities.