Closures have greater impacts than you may think as ecosystems are disrupted
Tuesday, November 17, 2020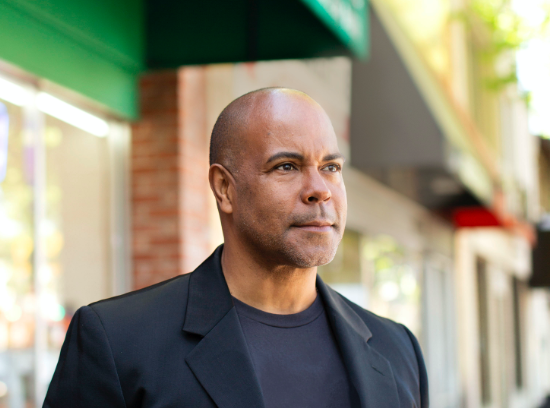 Derreck Johnson is painstakingly aware of how the current global health crisis has impacted not only his small business but the entire small business ecosystem in Oakland, Calif.
Derreck has been an entrepreneur for the past 30 years and has always had a passion for identifying a community need and filling it with a business. His entrepreneurial journey started with a small car washing business, but now he is a restaurateur and the proud founder of the now employee-owned restaurant Home of Chicken and Waffles.
Fortunately, his skill set in problem-solving and adaptability has allowed his restaurant to stay open throughout the entire pandemic—with the exception of the week they were closed with plumbing issues.
Derreck has been touched by all of the customers who have continued to support Home of Chicken and Waffles through take out orders and has been able to successfully adapt the menu to serve fewer family-style meals and more grab and go meals.
"We now have chicken hot dogs and quesadillas." He jokes, "It's like the International Home of Chicken and Waffles right now!"
Home of Chicken and Waffle's main source of income throughout the pandemic has been from a partnership with the World Central Kitchen, which delivers hot meals to vulnerable individuals while supporting local small businesses. Home of Chicken and Waffle worked with the World Central Kitchen to fill a large order of meals for people experiencing homelessness, at-risk youth and senior citizens.
But, despite the community rallying behind his business and the support from World Central Kitchen, he is only able to operate at 60% capacity.
Derreck explains, "The last few months have been a question mark, and what I mean by that is it's just sheer uncertainty."
This is because small businesses don't operate within a bubble. They are part of their larger ecosystem. Derreck has found that he is now worrying about things he never even considered before, such as if he will be able to rely on the vendors and support services that have been impacted by the pandemic in different ways.
Another key factor in the small business ecosystem is rent. Derreck has been lucky to have a flexible and supportive landlord. He has been able to restructure rent payments to reflect decreases in profits.
Derreck says, "There needs to be a serious capital injection that bails out both businesses and landlords. Everyone is losing money right now and it isn't fair to anybody."
With stimulus funds running dry for small businesses across the country and virtually no movement on a renewed stimulus package, Derreck knows it is more important now than ever to think outside of the box to survive through the pandemic.
He advises, "Have the same belief in yourself, trust in yourself, and the same tenacity that gave you the energy to start your business now. You have to re-energize yourself and pivot your business if things aren't working."