Ohio Small Business Owner Highlight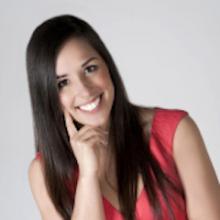 To say that Columbus entrepreneur Victoria Calderon wears many hats is an understatement. In addition to co-owning two successful businesses with her sister, Virginia Nunes Gutierrez, Victoria is a marketing expert, policy advocate and published author with more than 10 years of experience in the media, corporate, non-profit and small business sectors. Victoria is also a first-generation immigrant from Venezuela who is fluent in Spanish, English and Brazilian Portuguese.
Ohio Events
There are currently no events scheduled in this area. Please check back later or register for one of our
upcoming national webinars
on topics like small business lending options, retirement and more.
Ohio Research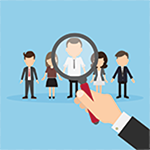 Scientific opinion poll finds small business owners are hiring, but those doing so are having a hard time finding candidates with the right background; they support programs such as apprentice and internships to identify and increase the number of qualified workers.
Small Business Majority's scientific opinion polling shows small business owners often feel disadvantaged by large corporations and the electoral system overall. They believe our current campaign finance system puts large corporations at a competitive advantage and support significant reforms to level the playing field between small employers and large corporations.
In the wake of the Great Recession, small business nationwide and in Ohio are doing all they can to strengthen and grow their businesses. Small business owners are constantly looking for innovative ways to help their businesses run more efficiently. As part of these efforts, recent scientific opinion polling conducted by Small Business Majority shows that Ohio's entrepreneurs want utilities to offer renewable energy sources that will help them improve their energy intensity and reduce utility costs, and believe the use of renewable energy can have economic benefits for their businesses.